With Us You Get Impeccable Moving Across the Border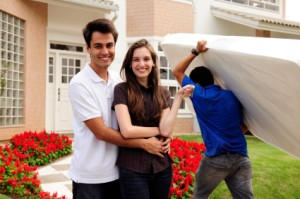 When you took the decision to move abroad, it must have been a pleasant moment, knowing that you'll get to know a different culture, see how people from another nation live, see the unfamiliar architecture of buildings and just dive in the vibe of an unknown country. Excitement was probably the first thing that came to you mind at that moment. Perhaps a little after that you realized you'll have a lot to do before actually reaching this new and interesting place. Maybe that was when anxious thoughts started bothering you. An entire international relocation awaits you, and it's understandable that at one point or another you'll begin worrying. Relax! There is a solution, and it's in the hands of Removals France.

We can handle any EU move with such easiness as if we're taking up with moving a toy truck from one spot of floor to another. We have a starting point and a final destination, so the driving part is the least difficult thing to do. The trickier thing comes before the hauling stage and involves: 1) safe packing, done by our experts; 2) durable boxes, provided by us; 3) proper loading and arranging the stuff in our well-maintained vehicles. So in order for your belongings to remain undamaged during the whole transportation process, those three key factors for a successful EU Removal should be the focus of it. You're lucky because we can provide all of these together.

Our moving company can also take care of all the documentation needed for EU relocation. It's not a problem for us at all because we're used to dealing with customs papers since this isn't our first or last international removal. We have to be well-prepared for this and to strictly observe all the legal requirements because it wouldn't be pleasant to be stopped in the middle of nowhere because of a single missing paper. If our company wants to be competitive enough, there's no other way but to be aware of everything old and new regarding the legal terms of the matter. Delays of the arrival of your items are not preferable, and as long as it depends on us, we will do everything we can to deliver your belongings within the period given.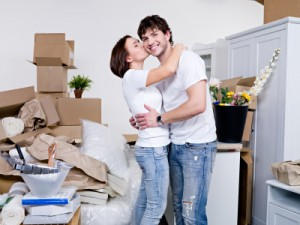 As already briefly mentioned above, with Removals France your possessions will be fully protected of breaking and damaging if our skillful and qualified removal specialists are the ones to deal with each step of the moving process. What they can contribute to your EU move with is the professionalism they put in implementing their job and their endless knowledge on this subject. It can't be otherwise since they've been long carrying out such, and other, moves. At first glance it may seem too hard for you, and it really is when done by inexperienced people. But when we undertake your moving abroad, you'll get a hassle-free removal and impeccable customer service, no doubt about it.

After everything that's been laid down here, you probably realize that the essence of an international removal requires the assistance of a professional company specializing in relocation. Recognize us in it and you won't be disappointed because we'll make sure that you'll receive your items intact and ready to be arranged in your new property across the border. Once everything arrives, you can get excited again putting the place into order.

So, this is it. We've gone through the whole moving process only by describing it to you. Don't postpone it anymore because you think that this will cause you worries. To avoid them, give us a ring on 020 8746 4353.
Request a quote
Other Services
The booking process was simple, the movers were prompt and after a quick brief, just got on with it all. I've already recommended Removal Firm to some of my friends who are moving.
Sean Chowdry
Moving to France moved my belongings to my new student accommodation last week and they were great. They made moving out of my family home and into student accommodation really easy and my fellow housemates used them afterwards as well and said...
Elidia Vannorman
I'm a single parent and so always having to be careful with money. When I moved home, I knew I would have to hire a professional removals company which to be honest, I thought would be really expensive. I asked my boss which company he'd used for...
Julie
I have lived in flats and apartments my whole life. Having moved in and out of many of them, I know how tricky the process can be. That's why when you find a good flat removals service you have to praise them when you can. I simply can't fault...
Thomas P.
There's nothing you can expect more from a removals company than what Moving to France offered. For the affordable fee they work on and for the short notice I gave them, they were more than amazing. There's not one scratch on my furniture or...
Pamela M.
I'm a University graduate and as soon as the final term was over I needed to leave Uni halls of residence and find a new place to live. I was so nervous... about to embark on my new life and without a clue of how to move my belongings, books and...
Rebecca Andrews
I recently used the man and van services of Moving to France. They were absolutely brilliant, from booking a quote to dropping off the last item in my new house. The driver was friendly and polite and did a great job. As a company they showed how...
W. Powers
Hiring this company for your house move is a great decision for you and your family! I thought I had everything prepared for my moving day but it would have been a complete disaster without the help of Moving to France and their experienced house...
Heather G.
Getting to know that team from Moving to France I found that I had a really great bunch working with me. They were very much dedicated to getting the job done in the fastest way possible, but also to ensuring that nothing was rushed to the point...
Lillian R.