Our Storage Solutions Are Perfect for Safe-keeping of Belongings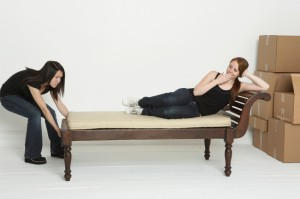 A time will come when you'll finally realize that the piles of items in your lumber room, garage or any other place in your home that you don't use much have already taken up too much space, and you have to take immediate measures. It's understandable that in this consumer society you live in today buying new items has become part of your life and practically turned into a habit. There's nothing wrong in changing your old items with new ones. But what to do with these old possessions that are replaced by brand new ones? Sell them or store them! Or store them in the storage units of Removals France for as long as you need until you find the right buyer.

What we advise you to do is to go through all of these bunches of possessions, and the ones that are just too old to be used can be thrown away. The ones that you won't need and look in a good condition can be donated or sold, as suggested above. And if you have some stuff that isn't suitable for the 'get rid of' pile because they have a special meaning to you and are related to precious memories of yours but don't match the interior of your rooms can be stored in our units.

In effect, there isn't a certain period of time that you're required to keep your possessions in our facilities for. Years, months, weeks and days – all of it is acceptable. So, you're not obligated to just a long-term usage of our storage service. Our company believes that this way is the most convenient for you, and your satisfaction is what we strive for to the utmost extent. We can guarantee that you'll have an access to your stored items whenever you decide to check on them. And, without a doubt, they will have a secure place with us. First, they won't occupy space that can be utilized better at your home; secondly, in our hands your belongings will be protected from the bad weather conditions.

Another application of our storage facilities involves keeping archive documents from your office that date a few years back. This way, they will be out of your way, and in addition to that they will be prevented from moisture and dust. You can 'pay them a visit' whenever you have to look through something. And don't think that you're limited to just storing papers. As long as the items don't include living plants, animals, expensive jewelry and hazardous flammable materials (such as paint or gas bottles, for example) you can keep them in our storage units.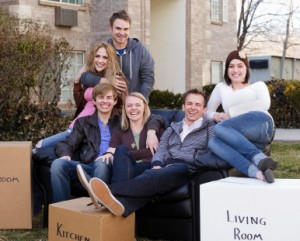 The storage solutions of Removals France are also convenient when you're changing houses and you're in between moving out and moving in. This situation is not pleasant because when the new owners of your previous home want to move in before you can actually settle in your new place, you would have to think of ways to put your belongings somewhere. Our storage facilities would be perfect for this particular case.

A good idea will be to use storage service when your children study in a college in another town and are coming back just for the summer months and then will go back. There's no point their belongings to be driven to and fro several times when this can be avoided. This is where we can offer our help and advise you to leave them to our care in one of the reliable units for safe-keeping of ours.

One simple call on 020 8746 4353 is enough for our joint communication to begin.
Request a quote
Other Services
The booking process was simple, the movers were prompt and after a quick brief, just got on with it all. I've already recommended Removal Firm to some of my friends who are moving.
Sean Chowdry
Moving to France moved my belongings to my new student accommodation last week and they were great. They made moving out of my family home and into student accommodation really easy and my fellow housemates used them afterwards as well and said...
Elidia Vannorman
I'm a single parent and so always having to be careful with money. When I moved home, I knew I would have to hire a professional removals company which to be honest, I thought would be really expensive. I asked my boss which company he'd used for...
Julie
I have lived in flats and apartments my whole life. Having moved in and out of many of them, I know how tricky the process can be. That's why when you find a good flat removals service you have to praise them when you can. I simply can't fault...
Thomas P.
There's nothing you can expect more from a removals company than what Moving to France offered. For the affordable fee they work on and for the short notice I gave them, they were more than amazing. There's not one scratch on my furniture or...
Pamela M.
I'm a University graduate and as soon as the final term was over I needed to leave Uni halls of residence and find a new place to live. I was so nervous... about to embark on my new life and without a clue of how to move my belongings, books and...
Rebecca Andrews
I recently used the man and van services of Moving to France. They were absolutely brilliant, from booking a quote to dropping off the last item in my new house. The driver was friendly and polite and did a great job. As a company they showed how...
W. Powers
Hiring this company for your house move is a great decision for you and your family! I thought I had everything prepared for my moving day but it would have been a complete disaster without the help of Moving to France and their experienced house...
Heather G.
Getting to know that team from Moving to France I found that I had a really great bunch working with me. They were very much dedicated to getting the job done in the fastest way possible, but also to ensuring that nothing was rushed to the point...
Lillian R.