Impeccability Is What We Always Strive for in Relocation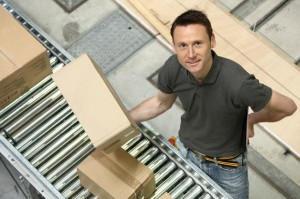 Many reasons can make people move to another house, town or even country. Some of them can be more pleasant, others less. But whatever the case, the removal has to be undertaken sooner rather than later. Waiting till the last moment is not recommended at all because the worries will be much more if you start dealing with the move in the last minute. Some people are not very good at organizing, planning or seeing the overall situation from a distance, figuratively speaking. Proper allocation of time is a matter of a major importance when moving is involved. And it's really hard to be able to do that when you're not familiar with what you're facing with. You may have some knowledge acquired by reading related content on the Internet or hearing the stories of friends that have gone through a move, but it is not the same when you actually have to deal with it yourself. Hearing about something doesn't immediately make you an expert of it. A lot of experience and practice is needed and a desire to fulfill a given task in the most efficient way. The removalists of Removals France are exactly like that, and they are willing to take up with any removal challenge and overcome it fast and easily.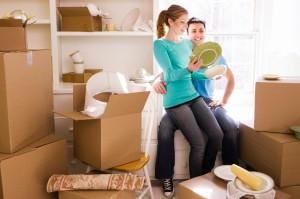 If you're not prepared, to you it may seem that relocation of a big house can be handled overnight, but it's not quite so. So many issues have to be taken into consideration in advance. And without some help, you risk missing something essential. Informing close friends and family is the easiest thing to do, but even this is sometimes forgotten. You're fortunate to live in a time when all kinds of services are offered, and you can avail of them if you don't feel like implementing some task by yourself. The moves our company provides are part of this category as well. Daily obligations at work or taking care of the family members probably make you exhausted, and you'd be reluctant to undertake relocation after you finish with all that.

What a removal company like ours can give you is not only smooth relocation but also the proper attitude. The advantage of hiring our specialists is that they are knowledgeable, and that's for sure. Difficult removal situations can be quite many, but if you have experience, which they certainly have, you can handle them without wasting too much time asking yourself what to do. This is the simple explanation. The harder it is for them, the better because that's how they will learn. Moreover, these challenges can be useful in the future if our experts confront the same situation or a similar one where they can put that additional knowledge into practice. That's what contributes to the greater moving services we provide. You would benefit from it as well because this way our skills will get better, and thus your move will go seamlessly.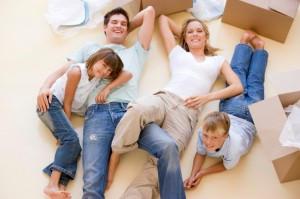 Comprehension can't be achieved without communication. And we strongly emphasize on understanding your needs in a way that lets us provide exactly the services you want to receive. And this is not just some kind of a relocation service that's stands there without being backed up by quality. In fact, our moving company believes that if you do something mediocrely, there's no point to do in at all because your reputation will suffer from that, and in the end you'll lose more customers than you'll get. What we really want to focus on is that you can rely on us to carry out your move, no matter what type it is, in a way that you'll remain pleased, and that's what matters the most.

Leave your domestic, business or international move to Removals France if you want to see what it's like to go through any of it without having to be anxious about every single detail that might come out of the blue. It would be great if you knew how to cope with what might appear unexpectedly. But when you don't, we would be the one to give you a helping hand taking into account your concerns. And, by the way, if you happen to need a storage place whether because you're moving or you just need extra space to put your items somewhere, we can offer you our convenient storage units.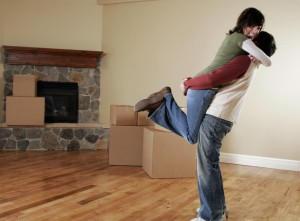 Any company that plans on staying in the relocation business has to be flexible enough in order to be able to meet its customers' requirements. This isn't an exception but rather a rule that we strictly follow. That's why we strive for widening the scope of moving services we provide as far as the branch we operate in allows us. And since we've reached the framework, we have to work within it. We discovered that the best way to do that is by combining and improving. This means that the services that we already provide have to be impeccable in every way possible. Then, providing a combination of services makes them more useful for our customers because they can avail of the whole package instead of choosing only this or that service. As an example, if you take advantage of our full service concerning moving, you'll get the packing, loading, hauling, unloading and unpacking altogether. And each of these steps will be implemented accurately and thoroughly. Every stage will get the necessary for it attention without neglecting one thing because of running out of time for doing another. As we already mentioned before, our aspiration for impeccability doesn't allow us to ignore parts of the removal process because each of them is equally important.

We hope that you agree with everything that we managed to lay down here to such an extent that it will make us look trustworthy enough for you to consider working with our company. And not only do we look that way, we are such a company. However, the choice is in your hands only. But if you decide that we are good enough to take up with your moving, here is our phone number: 020 8746 4353.
Request a quote
Other Services
The booking process was simple, the movers were prompt and after a quick brief, just got on with it all. I've already recommended Removal Firm to some of my friends who are moving.
Sean Chowdry
Moving to France moved my belongings to my new student accommodation last week and they were great. They made moving out of my family home and into student accommodation really easy and my fellow housemates used them afterwards as well and said...
Elidia Vannorman
I'm a single parent and so always having to be careful with money. When I moved home, I knew I would have to hire a professional removals company which to be honest, I thought would be really expensive. I asked my boss which company he'd used for...
Julie
I have lived in flats and apartments my whole life. Having moved in and out of many of them, I know how tricky the process can be. That's why when you find a good flat removals service you have to praise them when you can. I simply can't fault...
Thomas P.
There's nothing you can expect more from a removals company than what Moving to France offered. For the affordable fee they work on and for the short notice I gave them, they were more than amazing. There's not one scratch on my furniture or...
Pamela M.
I'm a University graduate and as soon as the final term was over I needed to leave Uni halls of residence and find a new place to live. I was so nervous... about to embark on my new life and without a clue of how to move my belongings, books and...
Rebecca Andrews
I recently used the man and van services of Moving to France. They were absolutely brilliant, from booking a quote to dropping off the last item in my new house. The driver was friendly and polite and did a great job. As a company they showed how...
W. Powers
Hiring this company for your house move is a great decision for you and your family! I thought I had everything prepared for my moving day but it would have been a complete disaster without the help of Moving to France and their experienced house...
Heather G.
Getting to know that team from Moving to France I found that I had a really great bunch working with me. They were very much dedicated to getting the job done in the fastest way possible, but also to ensuring that nothing was rushed to the point...
Lillian R.