We'll Direct You through the Process of Packing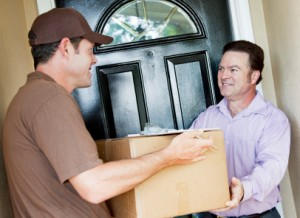 When you think of packing supplies, the first two things that pop in your mind are probably cardboard boxes and bubble wrap. Yes, these are the ones that are absolutely obligatory when undertaking a removal or for any other purpose related to packing something in a way that it won't get damaged. Those two can be bravely called 'holly items' when it comes to keeping belongings safe and intact. Fortunately, Removals France can provide both of them, and with the best quality at that.

If there is some kind of a competition between packing materials, cardboard boxes can proudly and deservedly be called winners. They are the most frequently used ones of all such supplies. This is not just a coincidence; there is a reason and it lies in their versatility, meaning that they can fit so many different items whether heavy or light ones. And the sizes they come in are so various that if you're not a trained expert to know what exactly you need and how many of it, you can easily be lost in this diversity. If you choose to get them from us, you'll be kindly consulted on everything you want to know about this matter. Other than that, our well-prepared specialists can even help you pack. If you let them do this, you can be sure that your possessions will be tightly put together as closest to each other as possible so that any moving can be prevented. As you can probably guess, if a removal awaits you, the items in the boxes shouldn't have much space to move around because they still have to be hauled to another destination.

Bubble wrap is another must-have material when taking up with relocation, and not only. It's the perfect solution for packing something you want to be completely sure that won't break. Just wrapping the item a few times will make it fully protected. So, credit has to be given to this plastic cushioning material, and thus it can deserve an honourable place right after the aforementioned boxes.

Another supply that is usually used is tape to seal the removal boxes with. Its role shouldn't be underestimated as well since if it wasn't for it, driving a vehicle full of open boxes would turn into a dangerous thing for their contents. And it can also come in handy when wrapping items with tissue paper or bubble wrap in order for them not to unfold.

Packing peanuts are also a useful thing, as well as foam wrap. They can serve as additional padding and prevent belongings from scratching and even breaking. A convenient thing for your kitchen utensils would be the dish and glass dividers that are supposed to be put in the moving boxes for better protection.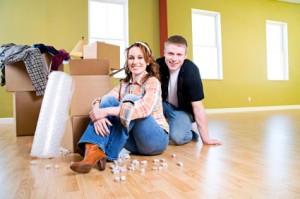 There are so much more packing supplies familiar only to professionals. But you don't even have to worry about that because Removals France has exactly the right people who can manage with the packing process as truly devoted to the job professionals. To you this task may look a little bit tedious and time-consuming because you have to take care of providing yourself with the proper boxes and other materials first, and this can become a hassle if you're not prepared for it. There's a risk that you'll buy too many removal boxes of one size and too little of another. You should have an overall view of the amount of belongings you possess. How to position everything in there is also a major concern.

When you're ready with making the choice of the right moving company, don't forget to ring us up on 020 8746 4353.
Request a quote
Other Services
The booking process was simple, the movers were prompt and after a quick brief, just got on with it all. I've already recommended Removal Firm to some of my friends who are moving.
Sean Chowdry
Moving to France moved my belongings to my new student accommodation last week and they were great. They made moving out of my family home and into student accommodation really easy and my fellow housemates used them afterwards as well and said...
Elidia Vannorman
I'm a single parent and so always having to be careful with money. When I moved home, I knew I would have to hire a professional removals company which to be honest, I thought would be really expensive. I asked my boss which company he'd used for...
Julie
I have lived in flats and apartments my whole life. Having moved in and out of many of them, I know how tricky the process can be. That's why when you find a good flat removals service you have to praise them when you can. I simply can't fault...
Thomas P.
There's nothing you can expect more from a removals company than what Moving to France offered. For the affordable fee they work on and for the short notice I gave them, they were more than amazing. There's not one scratch on my furniture or...
Pamela M.
I'm a University graduate and as soon as the final term was over I needed to leave Uni halls of residence and find a new place to live. I was so nervous... about to embark on my new life and without a clue of how to move my belongings, books and...
Rebecca Andrews
I recently used the man and van services of Moving to France. They were absolutely brilliant, from booking a quote to dropping off the last item in my new house. The driver was friendly and polite and did a great job. As a company they showed how...
W. Powers
Hiring this company for your house move is a great decision for you and your family! I thought I had everything prepared for my moving day but it would have been a complete disaster without the help of Moving to France and their experienced house...
Heather G.
Getting to know that team from Moving to France I found that I had a really great bunch working with me. They were very much dedicated to getting the job done in the fastest way possible, but also to ensuring that nothing was rushed to the point...
Lillian R.