UK Moves Are Diligently Taken Care of by Our Professionals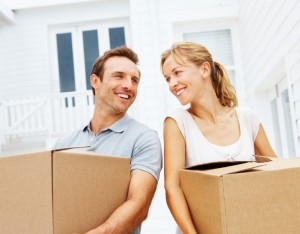 There are two types of UK removals that Removals France can offer for its individual and corporate customers. The positive aspects of using relocation services for both of them are quite many, so here only the most important ones will be mentioned in order for you to become familiar with the advantages of hiring professionals. And not just anyone but exactly our very skillful moving experts. They are certainly well aware of the essence of carrying out relocation and are deeply devoted to the whole moving process from start to end.

Let's begin with the home removals. The first thing you have to consider is researching for a reputable company because even if you decide to undertake your UK relocation on your own, you still have to at least find a vehicle of the proper size since you probably don't have a truck to fit everything you possess. Make sure that this vehicle is in a proper condition and won't cause troubles along the way.

Another thing that will be useful if you work much and you simply lack the time or the knowledge to deal with a UK move is to avail of the full moving services that our company offers. When moving your house, we can pack all of your possessions in a way that they will stay tight in our boxes, which are very convenient because they come in various sizes, and they are strong as well, which, on the other hand, prevents them from falling apart. Along with that, your belongings will be loaded in our well-maintained vehicles, and everything will be put there with the necessary precision by our dedicated to the job specialists. Then, because we are hauling somebody's valuable items, probably collected for a long time, the truck will be carefully driven to the new location. This is followed by unloading and carrying your stuff into the future home. Finally, we can unpack for you and order things where you like them to be placed. All you have to do is absolutely nothing.

Combining everyday work assignments with moving your business within the UK is a difficult task. But if you avail of the services of Removals France, you'll have one obligation less on your to-do list since we'll deal with the organizational process related to this type of relocation so that you could have the time to focus on other matters regarding the smooth execution of the office activities assigned. It wouldn't be too much to say that planning and organization have a key role in office moves, and not only. Those two things can be fundamental for running any process successfully. It's certainly better to have a plan at hand than not to!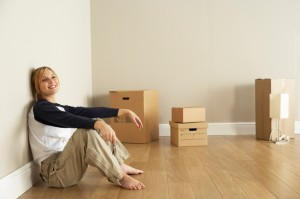 Let's not forget that especially in corporate moves, the security of items should be put first. On the one hand, there is some expensive equipment that has to be relocated. On the other hand, there are documents with confidential information that shouldn't be seen by the wrong people, and with us they will be kept safe during the removal. Our qualified specialists will do the best they can to assure a reliable packing and a trouble-free transportation for your furniture and equipment. There's no other way for us to deal with UK relocation.

Whether you're in need of a house or an office UK move, have us in mind, and your support will be justified with the faultless services we provide. And if, by chance, you decide to pick our company because you trust us, here is the number you should dial: 020 8746 4353.
Request a quote
Other Services
The booking process was simple, the movers were prompt and after a quick brief, just got on with it all. I've already recommended Removal Firm to some of my friends who are moving.
Sean Chowdry
Moving to France moved my belongings to my new student accommodation last week and they were great. They made moving out of my family home and into student accommodation really easy and my fellow housemates used them afterwards as well and said...
Elidia Vannorman
I'm a single parent and so always having to be careful with money. When I moved home, I knew I would have to hire a professional removals company which to be honest, I thought would be really expensive. I asked my boss which company he'd used for...
Julie
I have lived in flats and apartments my whole life. Having moved in and out of many of them, I know how tricky the process can be. That's why when you find a good flat removals service you have to praise them when you can. I simply can't fault...
Thomas P.
There's nothing you can expect more from a removals company than what Moving to France offered. For the affordable fee they work on and for the short notice I gave them, they were more than amazing. There's not one scratch on my furniture or...
Pamela M.
I'm a University graduate and as soon as the final term was over I needed to leave Uni halls of residence and find a new place to live. I was so nervous... about to embark on my new life and without a clue of how to move my belongings, books and...
Rebecca Andrews
I recently used the man and van services of Moving to France. They were absolutely brilliant, from booking a quote to dropping off the last item in my new house. The driver was friendly and polite and did a great job. As a company they showed how...
W. Powers
Hiring this company for your house move is a great decision for you and your family! I thought I had everything prepared for my moving day but it would have been a complete disaster without the help of Moving to France and their experienced house...
Heather G.
Getting to know that team from Moving to France I found that I had a really great bunch working with me. They were very much dedicated to getting the job done in the fastest way possible, but also to ensuring that nothing was rushed to the point...
Lillian R.