Moving Your Staff in a More Organized and Trouble-free Way with Us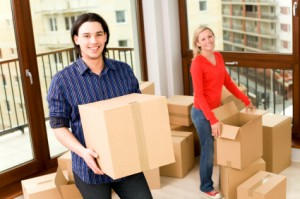 The process of moving your entire business along with the equipment, all the necessary papers and the employees in another town, or maybe even abroad, is quite tricky. The very essence of business relocation requires the inevitable need of a removal company because of the scale of the move, if your office space is a big one, or the special equipment that can't be just thrown in a vehicle unsecured. Removals France is kindly willing to assist you when you're in search for a reputable moving services provider. We understand the foundations of running a company which makes us even more involved with the task we're hired for. From where we stand, we see the situation in such a way that your office removal has to be implemented quickly and seamlessly so that your normal work can continue as usual. And this involves not only the physical property but the human factor as well, that is, all the personnel.

If you happen to have belongings situated on several floors of an office building that have to be moved, things can become pretty serious and complicated. You're going to need to allocate your time properly in order to be able to finish with the removal within the date that is set as final. And it's even better to end with your business move earlier to be sure that you'll have enough time to arrange everything in the new office. What you should take into account before the actual moving happens is to inform your clients about this change of address so that they could also be prepared. As soon as you take the decision for moving, announce the news to your employees in order for them to get used to the idea that staff relocation is going to take place soon.

Starting as earlier as possible is something mandatory for corporate moves since there are quite many matters that have to be taken care of in advance. And for people who have never experienced this before, it can be difficult to find the balance between so many tasks that have to be fulfilled. That's why by using our services, you'll have less to worry about because you'll know that we have that covered, so you can cross it out. And not only do we provide them in a convenient for you time but we also can be fast so that you can return to your work schedule sooner rather than later.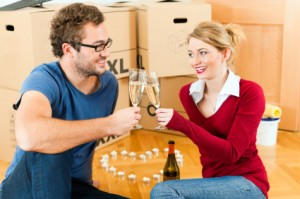 The actual part concerning staff relocation consists in the following: Removals France will provide assistance to your employees with their home moving since they'll have to change not only the office they work in but also the town and the house they live in. This can be daunting at the beginning, which is why you have to inform them in advance. There would be a certain period of adaptation and consideration since that can come as a shock to some. Part of your staff probably has a family, and this matter has to be discussed with all the members. Such a removal decision can't be taken overnight. That's why your employees have to think it over. And when they are ready with their positive answer, we'll the right there to explain everything to them in a calm and informative manner. With us all the formalities, paperwork, organization and planning will be taken care of in a hassle-free way.

Moving staff as part of corporate relocation is going to go smoothly with the help of our company. So if that's what awaits you in the future, start taking actions now by calling us on 020 8746 4353.
Request a quote
Other Services
The booking process was simple, the movers were prompt and after a quick brief, just got on with it all. I've already recommended Removal Firm to some of my friends who are moving.
Sean Chowdry
Moving to France moved my belongings to my new student accommodation last week and they were great. They made moving out of my family home and into student accommodation really easy and my fellow housemates used them afterwards as well and said...
Elidia Vannorman
I'm a single parent and so always having to be careful with money. When I moved home, I knew I would have to hire a professional removals company which to be honest, I thought would be really expensive. I asked my boss which company he'd used for...
Julie
I have lived in flats and apartments my whole life. Having moved in and out of many of them, I know how tricky the process can be. That's why when you find a good flat removals service you have to praise them when you can. I simply can't fault...
Thomas P.
There's nothing you can expect more from a removals company than what Moving to France offered. For the affordable fee they work on and for the short notice I gave them, they were more than amazing. There's not one scratch on my furniture or...
Pamela M.
I'm a University graduate and as soon as the final term was over I needed to leave Uni halls of residence and find a new place to live. I was so nervous... about to embark on my new life and without a clue of how to move my belongings, books and...
Rebecca Andrews
I recently used the man and van services of Moving to France. They were absolutely brilliant, from booking a quote to dropping off the last item in my new house. The driver was friendly and polite and did a great job. As a company they showed how...
W. Powers
Hiring this company for your house move is a great decision for you and your family! I thought I had everything prepared for my moving day but it would have been a complete disaster without the help of Moving to France and their experienced house...
Heather G.
Getting to know that team from Moving to France I found that I had a really great bunch working with me. They were very much dedicated to getting the job done in the fastest way possible, but also to ensuring that nothing was rushed to the point...
Lillian R.