The Advantages and Variety of Our Moving Services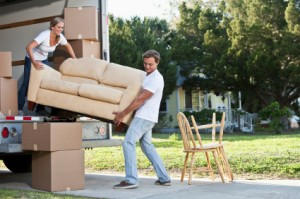 For starters, using removal services has many positives that can't be ignored before researching all the details about them. The pros are surely much more than the cons, and that's because it's preferable to avail of such a convenience that only a moving company can offer when it comes to relocation, especially if the distance between the old and the new place is quite long. One thing is for sure – in the hands of Removals France your needs will be taken care of with the required precision. The variety of relocation services we provide is worthy to be given special attention to.

If the advantage of moving services has to be taken into account, the first one of them should be time, namely, that thanks to our diligent work we save you a few hours of having to do things like packing and loading by yourself. Sometimes such activities can be rather tedious when you have so much other obligations that bother your head at the moment. So, if you look for a way to assign this task to someone else, our moving experts will be glad to assist you in any way. And not only will they help but also they will turn into true enthusiasts to share the experience and to apply what they've learnt through the years.

Another one of the many benefits of taking advantage of relocation services is that, other than the fastness indirectly mentioned above, a removal company can offer you guaranteed security of your possessions when being packed or hauled by our highly qualified removalsist. In terms of safety, it would be best to entrust us with the duty of carrying out the entire move instead of you. That's because we won't spare efforts, and, honestly, we can't afford to be negligent in what we do.

The very diversity of removal services is part of their positive features as well. As much as this is a benefit for customers, it's also helping RemovalsFrance.com as a company. The explanation is more than obvious. Why do you think that all this variety is needed? Everything derives from your needs. You are the prime source of all of it. So, providing what's required by you is actually making us more compliant with your necessities, and thus we meet them in a better way. Broader services lead to fuller customers' satisfaction. Keep reading to enter in the essence of this matter.

First of all, our company provides the so-called 'full moving service' where we would deal with every single step of the relocation. This includes packing in our durable boxes as a starting point, continues with loading them in our vehicles, goes through the transportation phase followed by unloading, and finally ends in unpacking. This is, again, done for your convenience only.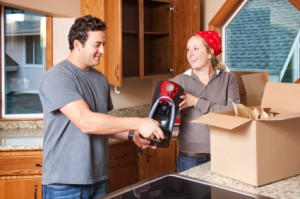 Domestic and business moves, along with EU ones, are also part of the variety as well. Each of them has its own specificity, which is not a problem for us as experts in the relocation business. Moving abroad has a part where dealing with customs documentation is of a major significance. The tricky part with corporate moves is the special office equipment. Household moves may face some unexpected situations like too small door or a narrow staircase. But there is nothing here that our professionals can't handle with a little smart thinking and accumulated knowledge.

Man with a van is a popular service in the branch that we also provide. We believe that the name of it speaks for itself.

Our storage units are also available if you have some items that don't seem to have place in your property anymore.

Now, if you're interested, call us on 020 8746 4353.
Request a quote
Other Services
The booking process was simple, the movers were prompt and after a quick brief, just got on with it all. I've already recommended Removal Firm to some of my friends who are moving.
Sean Chowdry
Moving to France moved my belongings to my new student accommodation last week and they were great. They made moving out of my family home and into student accommodation really easy and my fellow housemates used them afterwards as well and said...
Elidia Vannorman
I'm a single parent and so always having to be careful with money. When I moved home, I knew I would have to hire a professional removals company which to be honest, I thought would be really expensive. I asked my boss which company he'd used for...
Julie
I have lived in flats and apartments my whole life. Having moved in and out of many of them, I know how tricky the process can be. That's why when you find a good flat removals service you have to praise them when you can. I simply can't fault...
Thomas P.
There's nothing you can expect more from a removals company than what Moving to France offered. For the affordable fee they work on and for the short notice I gave them, they were more than amazing. There's not one scratch on my furniture or...
Pamela M.
I'm a University graduate and as soon as the final term was over I needed to leave Uni halls of residence and find a new place to live. I was so nervous... about to embark on my new life and without a clue of how to move my belongings, books and...
Rebecca Andrews
I recently used the man and van services of Moving to France. They were absolutely brilliant, from booking a quote to dropping off the last item in my new house. The driver was friendly and polite and did a great job. As a company they showed how...
W. Powers
Hiring this company for your house move is a great decision for you and your family! I thought I had everything prepared for my moving day but it would have been a complete disaster without the help of Moving to France and their experienced house...
Heather G.
Getting to know that team from Moving to France I found that I had a really great bunch working with me. They were very much dedicated to getting the job done in the fastest way possible, but also to ensuring that nothing was rushed to the point...
Lillian R.