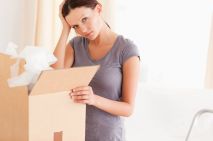 Quick and Efficient European Removals
20 August 2014
Europe is such a varied bag of cultures and climates, there's a place to suit everyone. Good food, great weather, and entertainment venues that cater to pretty much anyone's taste. Every country in this rich continent is worth checking out, whether you're planning a family holiday or a family removal. If you're going for the former, then the travel agent will sort everything out for you, if you're going to for the latter then you'll have to look for a removal company.

Sure, moving internationally is very much possible to do solo, but when you consider the amount of work a normal, English removal requires; you'll have to pack, work out a travel plan as well as a smorgasboard of other jobs. An international move will take even more work than that. A proper, international removal company with staff that are experienced with such a move is what you'll need to take a lot of that load off. Plus, with the professionals on your side, there's far less chance of anything going wrong.

And, keep in mind too that with the removal in the hands of professionals, you can focus on preparing for the move in other ways. If you're moving with a family for example, children will have to be emotionally prepared. They'll be leaving the country, so they'll be leaving their friends, and everything they know behind. They'll also have to adjust to a new learning environment. It's a big commitment, and only you as a parent can prepare them for it. Even if you're not moving with a family there are other things to consider, like letting the tax authorities and your bank / building society know about your departure and address changes.

So, how do you go about finding the right removal company? Well, there's a few things to consider. If you want your removal to be as quick and efficient as possible, then convenience should be high on your list. So make a shortlist of international moving companies that are based in or near to your area. This should be your first priority for an efficient move because the closer a company is based to your home, the easier it'll be for them to show up at your house. So there's less risk of delays. Once you've made the shortlist, do some research into their business practices. Go and find relevant customer feedback, to see if these companies are worth your time.

After this, ask each of them in turn for a quote. If some of the prices seem too cheap to be true, it is a safe bet that they are. Some less reputable movers will give you a basic quote, and slap on a bunch of hidden costs after the move is completed. To ensure that your bill at the end of the move is in line with their estimate, make sure they give you a proper estimate. If they cannot, just walk away. They are not worth the effort. The ones that'll give you an honest quote are the ones with honest business practices, and as a result will keep your best interests at heart. That's what you need the most on a hectic move.

As we all know, the quicker and more efficient a move is, the better. And by hiring the correct moving company, those two quota are all but guaranteed. Now that all the preparations are made, you can look forward to your new home. Is it up in the mountains of France? On the coast of Sicily? Those are the decisions that you'll have to make.